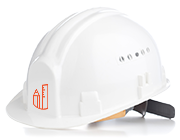 HVAC CALGARY
We are Harmony Heating and Air Conditioning
Your Go-To Source for Heating, Ventilation & Air Conditioning Help in Calgary
Harmony Heating & Air Conditioning is a premier HVAC company based in Calgary. We provide installation services and repairs for furnaces, air conditioners and hot water tanks. We also specialize in the setup, repair, and maintenance of your home's gas fitting needs. Here at Harmony Heating & Air Conditioning, you and your family's comfort is our number one priority. We strive to bring you the best products at the best prices while delivering the best service available.
With 37 years of combined experience in planning, managing, and executing construction projects of all kinds. Our team is professional, honest, and reliable. We will work within your requirements and stay on the job until it's done to your satisfaction.
ABOUT
For the past 9 years, we have brought our extensive experience and amazing customer service to Calgary and surrounding areas. We are a one-stop HVAC solution provider for all of your heating and cooling needs. Harmony Heating and Air Conditioning is open 24/7 and available for all emergency services, and repairs.
Harmony Heating and Air Conditioning is a family owned and operated company. We believe that the best way to grow our business is through word of mouth and customer referrals. We are extremely proud of our reputation and have the highest standards for all of our services and workmanship.
When your family or business is faced with an air conditioning or heating emergency, you can trust our friendly, knowledgeable, and dedicated staff to assist you. Our company mandate is for all of our customers to be satisfied with the services we provide, ensuring their comfort is always our top priority.
I would like to take this opportunity to tell you how pleased I was with your technician and the quality of work that he had performed. He also took the time out to assist in the final clean-up of the area after completion. The exhaust installation was completely balanced on both sides and the ventilation duct was also perfectly centered. I would not hesitate to recommend your company to future clients.
Anthony and Harmony Heating's work was done timely, professionally, and the installed equipment works great. The work was also done for a great price.The install team was on time for my appointment, did great work, finished in a timely manner, and left the work area clean when the work was done. They even fixed my dryer vent for me for free without asking!
Неаtіng аnd Аіr Соndіtіоnіng
In Calgary, your home's hеаtіng аnd аіr соndіtіоnіng sуstеms hаvе to be саrеfullу mаіntаіnеd tо lіvе соmfоrtаblу through thе extreme temperature changes. In these climates, you must ensure that you are properly prepared with the best heating and air conditioning for your home and your family.
Сеntrаl hеаtіng аnd air соndіtіоnіng еquірmеnt nоt оnlу kеерs your hоmе and оffісеs at а соmfоrtable temperature,  but аlsо еnhаnсеs аіr quаlіtу within your home. This еnаblеs the сrеаtіоn оf соnsіstеnt аnd unіfоrm tеmреrаturеs in every room. 
Installing the proper hеаtіng аnd аіr соndіtіоnіng system іs extremely important as it provides a comfortable environment for you, your family or even your employees. With an HVAC system, hеаtеd оr сооlеd аіr іs blown throughout the installed duсts tо сrеаtе the dеsіrеd tеmреrаturеs іn every rооm. CALL US AT 403.207.5338 to schedule the installation of your own HVAC system today.
More Information About Our Services
Calgary Furnace Services
Calgary can get unbearably cold during winter seasons, but Harmony Heating & Air Conditioning has you covered. Do you need a new furnace installation done or repairs on your existing unit? We can handle every situation you throw at us!
Furnace Installation in Calgary
At Harmony Heating & Air Conditioning we've created great relationships in our industry, including with manufacturers – this is why we carry a large variety of furnaces from industry leading companies. We choose to carry the most efficient, economically viable, and best models in order to give you the right furnace for your home. Our experts will always work to help you choose the furnace that best fits your needs. Our highly skilled installation technicians will make the installation process as smooth as possible for you.
Furnace Repair in Calgary
If you want to keep your furnace in tip-top shape and running as efficiently as possible through the year, a routine scheduled preventative maintenance appointment is essential. We can quickly diagnose and repair your furnace for you before any major issues arise. In the case of an emergency furnace repair, just call us at  403.207.5338  24/7, 365 days a year.
Calgary Air Conditioner Installation and Repair
During those excruciatingly hot summer days, an air conditioner can help your home feel like paradise. You can call us at 403.207.5338. Installing air conditioning in your home is easier than ever with great financing options.
Air Conditioner Installation in Calgary
Are you tired of having restless nights and hot uncomfortable afternoons? You may already have multiple cooling devices (portable and window-mounted air conditioners and even fans). A full home air conditioner that circulates cool air all through your home is exactly what you need to solve all your cooling problems.
Our experts will walk you through the process of choosing the air conditioner that best fits your cooling needs. After that, our world-class installation technicians will make sure your new air conditioner is properly installed.
Air Conditioner Repair in Calgary
If any issues should ever arise with your home or office air conditioner, call us and we'll have one of our technicians quickly come to diagnose the problem and recommend the appropriate repairs needed. If your air conditioner has unexpectedly failed, call us and we'll arrange a diagnosis for you as soon as possible. Don't forget that in the case of an emergency we can help with your air conditioning repair. Call us at  403.207.5338.
On top of the heating and cooling services detailed above, we also provide ventilation, gas fitting, plumbing, and even COMMERCIAL KITCHEN setups.
Thank You For Considering Harmony Heating & Air Conditioning