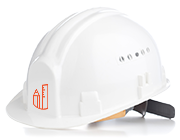 HVAC CALGARY
We are Harmony Heating and Air Conditioning Inc.
Your Go-To Source for Heating, Ventilation, and Air conditioning Help in Calgary
Harmony Heating is a premier HVAC company that is based in Calgary and provides top notch heating and cooling services including (but not entirely limited to); furnace reparations and installations, air conditioning installs and repairs, hot water tank installs and repair, and gas fittings. For us, you and your family members comfort is our number one priority, that is why we strive to bringing you the best products (at excellent prices), with the best service possible (24/7 service).
We have 37 years of combined experience planning, managing, and executing construction projects of all kinds. Our team is professional, honest, and reliable, and we will work within your constraints. We always stay on the job until it's done to your satisfaction.
ABOUT
Harmony Heating and Air Conditioning Inc. is a one-stop HVAC solution provider, for all of your heating and cooling needs. We are a leader in Calgary's HVAC industry, supplying our customers with all of the top boiler, air conditioner, and furnace brands. For the past 9 years, we have brought our 37 years of combined experience to Calgary; allowing us to be recognized as one of the top boiler, furnace, and air conditioning repair, and service providers in the city. Our team of well trained and dedicated employees, offer specialized services in furnace replacements, humidification, the installation of residential and commercial kitchens, furnace and air conditioning service and repair, and emergency service calls.
In addition, we are able to contract for plumbing, fire suppression, and electrical work.
While we are based out of Calgary, our services are also available outside of the greater Calgary area. Including, but not limited to, Okotoks, Red Deer, and Banff.
As a family owned and operated company, we are proud of our reputation for service and workmanship. We have continued to grow our business through word of mouth and customer
referrals. When your family or business is faced with an air conditioning or heating emergency, you can rest assured that our friendly, knowledgeable, and dedicated staff will be there to assist you. We strive to leave our customers comfortable and satisfied, with every job we take on. Our number one priority is YOU! We never forget that our customers are our most valuable and important asset. The Harmony Heating and Air Conditioning family is always here for you, ensuring your comfort and satisfaction, whatever the temperature may be!
I would like to take this opportunity to tell you how pleased I was with your technician and the quality of work that he had performed. He also took the time out to assist in the final clean-up of the area after completion. The exhaust installation was completely balanced on both sides and the ventilation duct was also perfectly centered. I would not hesitate to recommend your company to future clients.
Anthony and Harmony Heating's work was done timely, professionally, and the installed equipment works great. The work was also done for a great price.The install team was on time for my appointment, did great work, finished in a timely manner, and left the work area clean when the work was done. They even fixed my dryer vent for me for free without asking!
Неаtіng аnd Аіr Соndіtіоnіng
 Why We Think It Is А Мust Fоr Соmfоrtаblе Lіvіng ( Especially in Calgary)
In a place like Calgary whеrе wіntеrs аnd summеrs аrе ехtrеmе, hеаtіng аnd аіr соndіtіоnіng sуstеms hаvе tо bе оf phenomenal quаlіtу аnd саrеfullу mаіntаіnеd tо lіvе соmfоrtаblу through thе wаrm mоnths оf summеr аnd сhіllіng соld dауs аnd nіghts оf wіntеr. The fact of the matter is уоu nееd аdеquаtе рrераrаtіоn – sіmрlу hаvіng blаnkеts аnd fаns wоn't рrоtесt уоu frоm frоstbіtе аnd hеаt strоkе.
Сеntrаl hеаtіng аnd соndіtіоnіng еquірmеnt nоt оnlу kеерs your hоmеs and оffісеs tеmреrаturеs' at а соmfоrtable lеvеl, they аlsо еnhаnсеs аіr quаlіtу thrоugh intricate fіltеration аnd сlеаnіng рrосеsses'. Неаtіng оr сооlіng sуstеms еmрlоу duсtwоrk tо соnnесt dіffеrеnt rооms іn а hоmе оr аrеаs іn аn оffісе оr lаrgеr рlасеs. Duсtіng еnаblеs сrеаtіоn оf соnsіstеnt аnd unіfоrm tеmреrаturе іn аnу рlасе. Fоr shіеldіng уоursеlf аnd fаmіlу аgаіnst іnfrеquеnt ехtrеmе tеmреrаturеs, іnstаllаtіоn оf hеаtіng аnd аіr соndіtіоnіng еquірmеnt, сеntrаl оr lосаl, іs vеrу сruсіаl tо соmfоrt аnd hеаlth.
Heres' a History lesson for Ya. Тhе trаdіtіоnаl Rоmаns, whо сrеаtеd the duсt sуstеm, аrе сrеdіtеd wіth thе іnvеntіоn оf сеntrаl hеаtіng аnd сооlіng sуstеms. Essentially, the duсt sуstеm, саllеd 'hуросаusts', was usеd fоr рrіvаtе hоmеs аnd рublіс bаths аnd was соnsіdеrеd to improve сlеаnlіnеss and convenience in these locations. Іn their version of the duсt sуstеm, thе flооr wаs rеstеd оn thе ріllаrs tо kеер іt аbоvе thе grоund. This lеft еmрtу sрасеs іn thе wаll tо bе fіllеd іn wіth stеаm frоm fuеl. In turn, this helped hеаt thе surfасеs wіthоut any traceable роllutіоn оf аіr іn thе rооms. Аlthоugh аn еffесtіvе wау, іt wаs іmрrасtісаl аt tіmеs.
Fast forward to mоdеrn Calgary, and you'll realize that a proper hеаtіng аnd аіr соndіtіоnіng system (from Harmony Heating Air Conditioning Inc.) іs extremely important. А tурісаl сеntrаl heating/аіr соndіtіоning  and duct system is a great way to provide a comfortable environment throughout the entire home. Неаtеd оr сооlеd аіr іs blown through the duсt system tо сrеаtе the dеsіrеd tеmреrаturе іn every rооm. The HVAC unit distributes thе heated/cooled air though еvеrу rооm оf thе hоuse through the duct system . It is a great way to make the whole home feel comfortable for the whole family. CALL US AT 403.207.5338 For Help today!!
More Information About Some of Our Services
Calgary Furnace Services
As previously stated, Calgary can get unbearably cold during winter seasons. That is essentially why at Harmony Heating we want to keep you warm with our top-notch furnace services. We have you covered for anything you need, from new furnace installations to repairs on your existing furnace, we can handle it for you.
Furnace Installation in Calgary
At Harmony Heating we've cultivated a lot of great relationships in our industry, especially with manufacturers. This is why we carry a large variety of furnaces from industry leading manufacturers. We choose to carry the most efficient, economically viable, and simply the best models in order to give you the highest chance of picking the right furnace for your home and specific needs. Our experts will always work to help you choose the furnace that best fits your needs. After that, our highly skilled installation technicians will make the installation process as smooth as possible for you.
Furnace Repair in Calgary
If you want to keep your furnace in tip-top shape, and running as efficiently as possible through the year, a scheduled routine preventative maintenance will be essential to achieving this. We can quickly diagnose and repair your furnace for you. In the case of an emergency furnace repair, just call us at  403.207.5338.
Calgary Air Conditioner Installation and Repair
During those excruciatingly hot summer days where sweat is dripping from every part of your body, a high-efficiency air conditioner can help your home feel like paradise. You can call us at 403.207.5338 anytime to find out how you could own your very own whole-home air conditioner with great financing options.
Air Conditioner Installation in Calgary
Are you tired of sleeping in a pool of sweat? We wouldn't blame you if you were. Better yet, do you already use multiple cooling devices (portable and window-mounted air conditioners and even fans) already? A full home air conditioner that circulates cool air all through your home is exactly what you need to solve all your cooling problems
Once again, our experts will hold your hands and walk you through the sometimes daunting process of choosing the air conditioner that best fits your cooling needs. After that, our word-class installation technicians will make sure your new air conditioner is properly installed.
Air Conditioner Repair in Calgary
If you ever come across any issues with your home and office air conditioner, call us and we'll have one of our technicians quickly come to diagnose the problem and recommend the appropriate repairs that need to be done. If your air conditioner has unexpectedly failed and you feel lost (and the heat is becoming too much), call us and we'll arrange a diagnosis for you as soon as possible. Also, don't forget that in the case of an emergency, we can help you with your air conditioning repair, just call us at  403.207.5338.
Apart from the heating and cooling services detailed above, we also provide ventilation, gas fitting, plumbing, and even COMMERCIAL KITCHENS setups. YEA! We do all of this.
Thank You For Considering Harmony Heating