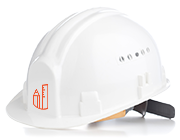 We are Harmony Heating and Air Conditioning Inc.
We have 27 years of experience planning, managing, and executing construction projects of all kinds. Our team is professional, honest, and reliable, and we will work within your constraints. We always stay on the job until it's done to your satisfaction.
ABOUT
Harmony Heating and Air Conditioning Inc. is a one-stop HVAC solution provider, for all of your heating and cooling needs. We are a leader in Calgary's HVAC industry, supplying our customers with all of the top boiler, air conditioner, and furnace brands. For the past 9 years, we have brought our 37 years of combined experience to Calgary; allowing us to be recognized as one of the top boiler, furnace, and air conditioning repair, and service providers in the city. Our team of well trained and dedicated employees, offer specialized services in furnace replacements, humidification, the installation of residential and commercial kitchens, furnace and air conditioning service and repair, and emergency service calls.
In addition, we are able to contract for plumbing, fire suppression, and electrical work.
While we are based out of Calgary, our services are also available outside of the greater Calgary area. Including, but not limited to, Okotoks, Red Deer, and Banff.
As a family owned and operated company, we are proud of our reputation for service and workmanship. We have continued to grow our business through word of mouth and customer
referrals. When your family or business is faced with an air conditioning or heating emergency, you can rest assured that our friendly, knowledgeable, and dedicated staff will be there to assist you. We strive to leave our customers comfortable and satisfied, with every job we take on. Our number one priority is YOU! We never forget that our customers are our most valuable and important asset. The Harmony Heating and Air Conditioning family is always here for you, ensuring your comfort and satisfaction, whatever the temperature may be!
I would like to take this opportunity to tell you how pleased I was with your technician and the quality of work that he had performed. He also took the time out to assist in the final clean-up of the area after completion. The exhaust installation was completely balanced on both sides and the ventilation duct was also perfectly centered. I would not hesitate to recommend your company to future clients.
Anthony and Harmony Heating's work was done timely, professionally, and the installed equipment works great. The work was also done for a great price. The install team was on time for my appointment, did great work, finished in a timely manner, and left the work area clean when the work was done. They even fixed my dryer vent for me for free without asking!