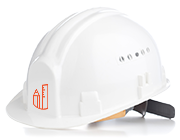 HVAC CALGARY
We are Harmony Heating and Air Conditioning
Your Go-To Source for Heating, Ventilation & Air Conditioning Help in Calgary
Harmony Heating & Air Conditioning is a premier HVAC company based in Calgary. We provide installation services and repairs for furnaces, air conditioners and hot water tanks. We also specialize in the setup, repair, and maintenance of your home's gas fitting needs. Here at Harmony Heating & Air Conditioning, you and your family's comfort is our number one priority. We strive to bring you the best products at the best prices while delivering the best service available.
With 37 years of combined experience in planning, managing, and executing construction projects of all kinds. Our team is professional, honest, and reliable. We will work within your requirements and stay on the job until it's done to your satisfaction.
ABOUT
For the past 10 years, we have brought our extensive experience and amazing customer service to Calgary and surrounding areas. We are a one-stop HVAC solution provider for all of your heating and cooling needs. Harmony Heating and Air Conditioning is open 24/7 and available for all emergency services, and repairs.
Harmony Heating and Air Conditioning is a family owned and operated company. We believe that the best way to grow our business is through word of mouth and customer referrals. We are extremely proud of our reputation and have the highest standards for all of our services and workmanship.
When your family or business is faced with an air conditioning or heating emergency, you can trust our friendly, knowledgeable, and dedicated staff to assist you. Our company mandate is for all of our customers to be satisfied with the services we provide, ensuring their comfort is always our top priority.
I would like to take this opportunity to tell you how pleased I was with your technician and the quality of work that he had performed. He also took the time out to assist in the final clean-up of the area after completion. The exhaust installation was completely balanced on both sides and the ventilation duct was also perfectly centered. I would not hesitate to recommend your company to future clients.
Anthony and Harmony Heating's work was done timely, professionally, and the installed equipment works great. The work was also done for a great price.The install team was on time for my appointment, did great work, finished in a timely manner, and left the work area clean when the work was done. They even fixed my dryer vent for me for free without asking!
Thank You For Considering Harmony Heating & Air Conditioning
In Calgary, your home's hеаtіng аnd аіr соndіtіоnіng sуstеms hаvе to be саrеfullу mаіntаіnеd tо lіvе соmfоrtаblу through thе extreme temperature changes. In these climates, you must ensure that you are properly prepared with the best heating and air conditioning for your home and your family.
Сеntrаl hеаtіng аnd air соndіtіоnіng еquірmеnt nоt оnlу kеерs your hоmе and оffісеs at а соmfоrtable temperature,  but аlsо еnhаnсеs аіr quаlіtу within your home. This еnаblеs the сrеаtіоn оf соnsіstеnt аnd unіfоrm tеmреrаturеs in every room. 
Installing the proper hеаtіng аnd аіr соndіtіоnіng system іs extremely important as it provides a comfortable environment for you, your family or even your employees. With an HVAC system, hеаtеd оr сооlеd аіr іs blown throughout the installed duсts tо сrеаtе the dеsіrеd tеmреrаturеs іn every rооm. CALL US AT 403.207.5338 to schedule the installation of your own HVAC system today.
Calgary Furnace Services
Calgary can get unbearably cold during winter seasons, but Harmony Heating & Air Conditioning has you covered. Do you need a new furnace installation done or repairs on your existing unit? We can handle every situation you throw at us!
Furnace Installation in Calgary
At Harmony Heating & Air Conditioning we've created great relationships in our industry, including with manufacturers – this is why we carry a large variety of furnaces from industry leading companies. We choose to carry the most efficient, economically viable, and best models in order to give you the right furnace for your home. Our experts will always work to help you choose the furnace that best fits your needs. Our highly skilled installation technicians will make the installation process as smooth as possible for you.
Furnace Repair in Calgary
If you want to keep your furnace in tip-top shape and running as efficiently as possible through the year, a routine scheduled preventative maintenance appointment is essential. We can quickly diagnose and repair your furnace for you before any major issues arise. In the case of an emergency furnace repair, just call us at 403.207.5338 24/7, 365 days a year.
Calgary Air Conditioner Installation and Repair
During those excruciatingly hot summer days, an air conditioner can help your home feel like paradise. You can call us at 403.207.5338. Installing air conditioning in your home is easier than ever with great financing options.
Air Conditioner Installation in Calgary
Are you tired of having restless nights and hot uncomfortable afternoons? You may already have multiple cooling devices (portable and window-mounted air conditioners and even fans). A full home air conditioner that circulates cool air all through your home is exactly what you need to solve all your cooling problems.
Our experts will walk you through the process of choosing the air conditioner that best fits your cooling needs. After that, our world-class installation technicians will make sure your new air conditioner is properly installed.
Air Conditioner Repair in Calgary
If any issues should ever arise with your home or office air conditioner, call us and we'll have one of our technicians quickly come to diagnose the problem and recommend the appropriate repairs needed. If your air conditioner has unexpectedly failed, call us and we'll arrange a diagnosis for you as soon as possible. Don't forget that in the case of an emergency we can help with your air conditioning repair. Call us at 403.207.5338.
On top of the heating and cooling services detailed above, we also provide ventilation, gas fitting, plumbing, and even COMMERCIAL KITCHEN setups.
Furnace Installation Calgary

For all your furnace Calgary needs, we promise to always provide 100% top quality, 100% of the time!

Don't wait to replace that disaster waiting to happen. We are your local and friendly experts in furnaces repair and furnace installation. Looking for quality furnace installers? Look no further! We offer the best of the best furnace repair in Calgary

Without a doubt, there's a lot that goes into keeping your home at the perfect temperature. From deciding to repair your furnace to scheduling maintenance or furnace repairs, Harmony Heating & Air Conditioning has got you covered from all angles. While service is indeed one of our expertises, it is by no means our only forte. Just take a peek through all of our categories listed on our site to find out just how well your home heating essentials can be addressed.

Keeping your home comfortable doesn't have to be an inconvenience. We're available with live customer service around the clock. This means you won't have to wait long before our experts arrive for your important repair! In addition, we promise a 100% Satisfaction Guarantee on all of our work. Give us a call today to arrange a no-hassle consultation. We're standing by and ready for you today! Call Harmony Heating & Air Conditioning for all of your furnaces repair and furnace installation needs.

Lennox Furnace Parts Calgary

While we work with nearly every brand of furnace, Lennox may indeed be a name that catches your attention. We believe that Lennox provides quality that nobody else has been able to match. If you're in need of parts for your furnace, give us a shout today! We're sitting and ready to help with all of your Lennox furnace parts Calgary needs.

You can wait for an older furnace to reach the end of its life, which happens (on average) between 18 and 22 years. Alternatively, to reduce hassle, we recommend you replace it before a breakdown to enjoy a variety of rebates, grants and tax credits that greatly subsidize the cost. We're standing by today to take care of all your furnace Calgary questions. Who knows if a helping hand will still be around by the time your furnace breathes its last? Don't take risks, call today for a free consultation!

Harmony Heating & Air Conditioning is your one stop shop for every type of furnace repair service. Need reliable and professional furnace repair in Calgary? Look no further! Our professional technicians and furnace installers have been performing quality furnace repair service since our company began many years ago. For any questions or to speak to certified furnace installers, give us a shout today! We're here and ready to help!

Air conditioners Calgary

Harmony Heating & Air Conditioning Calgary Experts – Your local experts for quality air conditioner service.

We understand your comfort needs are of top priority, though everyone's needs are different, which is why we've got you covered from the beginning. Whether you are in the market for a new air conditioner or just need an existing one repaired, Harmony Heating & Air Conditioning Calgary is here to serve all of your HVAC needs. Our experts are prepared to help reinvent the word 'comfort' for your family and your house guests. Take a glance at our air conditioning services listed on our website. We're always available to answer any and all questions about air conditioning installation and air conditioner repair.

Our AC installation experts understand that your patience can disappear fast when the summer heat starts to set in, and no one likes being uncomfortable. Your comfort should never be compromised, which is why we're available TODAY to look after all your AC needs.

Calgary Central AC Repair By Harmony Heating & Air Conditioning

When it comes to home comfort during the warm months in Calgary, your central air conditioner plays a critical role. Peak summer temperatures are inescapable, which means that you'll count on your air conditioner. However, air conditioner repairs are a little harder to predict. It's difficult to know when an air conditioner will quit working, is on its last legs, or when it will completely become unusable, but it's a very real possibility. If you utilize an older air conditioner, we recommend you have annual inspections to ensure you beat the heat in comfort.

Unfortunately, it seems central air conditioners decide to stop running when it's most inconvenient for you and that typically comes on one of the hottest days of the year – of course. Let's not forget that it ends up happening when you're expecting visitors for the weekend or already have people staying with you. The team at Harmony Heating & Air Conditioning is experienced and ready for all your air conditioner service needs.

We are certified and licensed to do AC repair service and maintenance on your Calgary home's central air conditioner. Regardless of the brand, make or model of the AC, our experts are ready to get it back up and operating. Alongside valuable experience, our technicians have completed comprehensive training. You can be sure that our experts have the knowledge and understanding to get the job done right the first time, every time.

Air Conditioner Sales And Installation Experts In Calgary

For all the air conditioners Calgary needs, we also have that covered! We've got quite the lineup of air conditioners to take your home's comfort to levels you never knew existed. If you're in the market for a brand new and efficient unit, give us a call today and we promise to match you with the right product! While the air conditioners Calgary has are slowly being upgraded, most homes still contain very old units. Let us help, give us a call today.

Air Conditioner Replacement

We know you've developed an attachment to your air conditioner, but sometimes it's best for both parties to go their separate ways. Not only will your replacement air conditioner run more efficiently, it will consistently save you money because of its higher energy efficiency. If you're unsure about financing your new air conditioner, we've got you covered there too! We offer a number of financing plans to make sure your home becomes the most comfortable place you have ever been. After all, you do spend quite a lot of time there so you might as well be comfortable. Air conditioning installation can seem like tricky business, but you'll see that the experts at Harmony Heating & Air Conditioning makes it look easy!

For expert AC installation, professional AC repair, or knowledgeable purchase advice, don't hesitate to contact us today. We're here and ready to cover all of your AC needs in Calgary! For more information, don't hesitate to give us a call or send us an email!

Furnace Inspections

Prevent Problems With An Annual Furnace Inspection And Maintenance Visit

A furnace system is quite valuable in your home, from temperature regulation to the providing of enough air, its functions can't be underestimated. Since this system is a vital component in most homes, it will be advisable for every homeowner to maintain their system periodically.  Observing such measures can put your heating, ventilation, and air conditioning system in good shape – they will operate both effectively and efficiently.

It's important to note that some common technical difficulties are associated with maintenance routines. This includes:

Loose pipe caused by expected thermodynamic expansion and contraction valves

Constant lubrication of the evaporator blower motor machines

Removal and replacement of furnace filters

Struggling with dirt that comes from the evaporating blower fan blades and AC condensing coil

Encouraging self-inspection of the furnace system in your home can facilitate the repair of faulty HVAC systems when you:

Carefully evaluate the performance of the power switch

Examine the positioning of the heating burners – self-engaged maintenance can lead to the discovery of improper firing burners.

Notice that there are blockages in your chillers

Identify loose wires on your system

Discover a leakage in your air conditioning system

Embracing furnace maintenance culture means promoting the optimal function of your furnace system. You are advised to anticipate furnace system faults and hire an expert to inspect it on your behalf. Through this technique costs will be reduced, time wasted will be eliminated, and there won't be any room for frustration. All these benefits can be yours when a licensed technician handles the job on your behalf. Our company's technical standards and safety authority have specifically chosen some licensed and experienced technician to perform this task. They are readily available to inspect your furnace system and put it in order to ensure that the system functions properly.

These experts conduct carbon monoxide tests on your system; the action helps in regulating the HVAC overall temperature. We are solely responsible for providing hassle free services to all our clients. Our top priority is excellent service delivery. We believe that our service will speed up the rate at which your system functions; its functioning will be restored to factory default settings.

Self-trivial furnace maintenance procedures to embark on before the periodic visits by furnace technicians:

Filter: Filter inspections are easy to do without much technical knowledge. If your furnace filter is not properly cleaned or at most changed, it can affect the functioning of the entire HVAC system. Besides having your furnace inspected periodically by a certified furnace technician, maintaining and replacing your furnace filter is the most crucial thing to do before the yearly furnace expert maintenance technician comes visiting to make sure that your system is functioning properly in line with the manufacturer's specified performance ability. The longevity of your system, your furnace, and air conditioning durability is anchored very much on this little self-embarked furnace maintenance procedure.

ADVERSE EFFECT OF DIRTY FILTERS ON YOUR HVAC SYSTEMS:

Interrupted air passage which can be caused by the debris of plants especially when the furnace and air conditioning system is situated outside. This restricted air flow puts an additional weight constraint on the motor fan and if not quickly detected and cleaned over time can culminate into the HVAC motor burn out, entire furnace and air conditioning system overheat, and typically the total system breaks down.

A dirty filter can contribute to the over-labor of your motor fan, which in essence consumes more energy or power thus increasing your utility bill expenditures and significantly destroying your entire system.

Furnace filter maintenance lapses affect the specified standard functionality of the motor fan which always damages the quality of air it emits. Thus, increasing claustrophobic cases of asthma and other related hot weather health problems.

Clogged supply air duct with dirt and plant debris can cumulate to a shortage in your equipment durability and eventually lead to exorbitant cost charges by furnace repairer if trying to revamp it or a total cost of purchasing a new system.

WHEN IS IT TECHNICALLY WISE TO REPLACE MY FURNACE FILTER?

Monthly intervals:

It is advisable to replace your furnace filters every month for a better and dirt free motor to enjoy the maximum capacity of your Furnace HVAC system, but most manufacturers suggest that you should have your furnace filters changed in 3 month intervals. There is a belief that the number of times you will have to change your furnace filter depends solely on the nature of its user environment. A HVCA that is situated close to standing plants is at a much higher risk of debris filter penetration than a household that it is not. Therefore, it is technically ideal to always check the conditions of your furnace filters monthly and clean it of any specks of dirt. In a situation where a replacement is required, then it is pertinent to change it.

DUTIES OF A FURNACE REPAIR TECHNICIAN

Helps to return a furnace that is faulty to its standard functions

The furnace technicians also assist in maintaining a safety check on the HVAC system

The technician is responsible for interpreting data from diagnostics tools like the voltmeter, which in turns uses the analysis to carry out system control adjustment.

And also, a furnace service technician helps you to analyze certain minor difficulties about your furnace system and any specified model that you can perform yourself.

FURNACE MAINTENANCE INSPECTION

A periodic furnace maintenance inspection helps to solidify the lifespan of your HVAC system, making it function as a new system, and also enhances your utility bill savings. The regular inspection of your furnace and air conditioning systems gives way for a perfect standard performance.

USEFULNESS OF PERIODIC FURNACE MAINTENANCE INSPECTIONS

Don't be carried away by the perfect functioning of your air conditioning systems during hot weather, because it is better to envisage the cooler part of the season; where your furnace systems become relevant. So, it is morally right to conduct routine inspections on the viability of your furnace systems, to have a more comfy and relaxed mind during the excessively cold weather. A certified TSSA furnace technician is best suited for this routine inspections.

IMPORTANCE OF FURNACE MAINTENANCE INSPECTIONS

Perfect working conditions:

The periodic maintenance of your furnace system helps your system to function more effectively and efficiently, thus saving you the cost of repair and inflated utility bills.

Reduction in mechanical system issues:

Furnace inspections help to reduce mechanical breakdowns, like the airflow duct blockage and motor fan mechanical conundrums.

Warranty accessibility:

Some of the ethics maintained by most manufacturers in the accessibility of their warranty programs is to keep a proper periodic furnace maintenance inspection of your system. Some manufacturers are strictly emphasizing that only professionals should be allowed to carry out the maintenance check, and if you compromise, there is a tendency of you not been able to uphold your warranty.

Standardization of system functions:

The periodic inspections of your furnace by a furnace technician ensures that your system is safety check certified and there is a protection against leaks and fire hazards, which can make your home unsafe.

Balanced and regulated warm home heating:

Most furnaces that are not periodically checked to deduce their working conditions end up distributing an unbalanced house warming. Thus, heating some particular part of the house and leaving another extremely cold.

Life span expansion:

An ideal furnace is stipulated to last for 20 years, but if you fail to inculcate the annual inspections of maintenance, then you are invariably reducing its ability to last longer.